Medical Imaging Physics
Author : William Hendee , Russell Ritenour
Publisher: JOHN WILEY & SONS
ISBN : 0 - 471 - 38226 - 4
PDF | 504 pages | English
The techniques and instrumentation of medical imaging have rapidly evolved over the course of the past few years. Medical Imaging Physics, the premier resosurce in its field, now in its fourth edition, has beed revised to include novel and emerging imaging approaches in the same clear and understandable but thorough manner of the former editions.
William Hendee and Russell Ritenour's comprehensive **** provides the tools necessary to be comfortable with the physical principles, technology concepts, equipment, and procedures used in diagnostic imaging, as well as to appreciate the technological capabilities and limitations of the discipline.
Readers need not possess a bachground in physics.Broadly accessible, Medical Imaging Physics covers all aspects of image formation in modern medical imaging modalities, such as radiography, ultrasonography, computed tomography (CT), nuclear imaging, and magnetic resonance imaging. Other topics covered include:
- Digital x-ray imaging
- Doppler Ultrasound
- Helical CT scanning
- Accumulation and analysis of nuclear data
- Experimental radiobiology
- Radiation protection and safety
Physicians and residents in radiology and nuclear medicine, in addition to physicists, engineers, radiobiologists, and technologists working with diagnostic imaging technology, will find "Medical Imaging Physics" to be a vital addition to their professional libraries.
Download: (Size = 5.8 MB)
Download
Diagnostic Ultrasound - Imaging & Blood Flow Measurements
Author : K. Kirk Shung
Publisher: CRC Press
ISBN-10: 0 - 8247 - 4096 - 3
PDF | 209 pages | English
Ultrasound imaging is one of the most important and widely used diagnostic tools in modern medicine, second only to the conventional x-ray. Although considered a mature field, research continues for improving the capabilities, finding new uses for ultrasound technology, and driving down the cost of newer, more complicated procedures such as intravascular ultrasound.
This book presents new developments, fundamental physics, instrumentation, system architecture, biological effects of ultrasound, and clinical applications that reflect this initiative.
Download : ( Size : 10.7 MB )
Download
General Ultrasound in the Critically Ill
By Daniel A. Lichtenstein
Publisher: Springer
Number Of Pages: 220
Publication Date: 2004-12-03
Sales Rank: 166728
ISBN / ASIN: 3540208224
General ultrasound in the critically ill describes a new clinical tool: ultrasound for the intensive care and emergency physician. Written by an intensivist familiar with ultrasound, it specifically details findings of immediate clinical relevance throughout its approx. 220 pages. Through a whole-body approach, this book considers new emergency applications regarding the abdomen, venous system, head, heart, and the most original topic, the lung.
Flow charts are proposed to resolve daily intensive care and emergency occurrences: acute dyspnea, shock, unexplained fever, etc. The strong points and pitfalls of ultrasound are reviewed in detail.
This book shows just how critical ultrasound has proven to be in satisfying a major concern in the intensive care and emergency medicine fields: speed and accuracy. With this ever-present requirement for rapid diagnosis in mind, General ultrasound in the critically ill provides a key to practicing a visual medicine, a great benefit to the critically ill patient, especially since ultrasound is noninvasive and can be done at the bedside. This volume is not only an exhaustive atlas dealing with the most variable aspects of the critically ill patient, but it is above all a guide, a permanent aid in the therapeutic decision.
Download
Advances in Diagnostic Imaging: The Value of Contrast-Enhanced Ultrasound for Liver
Product Details
Book Publisher: Springer (10 March, 2006)
ISBN: 8847004578
Book author: Riccardo Lencioni, Clotilde Della Pina, Laura Crocetti, Dania Cioni, Hans Peter Weskott, Jean-Michel Correas, Ahmed Khairoune, Anais Vallet-Picard, Stanislas Pol, Oliver Hélénon
In recent years, the imaging-based diagnosis of mass liver lesions has become increasingly complex due to the number and morphological variability of lesions that modern imaging techniques are currently able to display. If the sensitivity in detection has greatly increased, characterisation has remained difficult and represents a critical challenge for the clinician.The availability of blood-pool contrast agents for ultrasound (US), in particular second-generation US contrast agents based on perfluorocarbon- or sulfur-hexafluoride-filled microbubbles, and the development of contrast-specific software and technologies have opened up new perspectives both for the immediate characterisation of any mass lesion detected in the liver and for increasing the sensitivity of US in the detection of liver ****stases.Taking into account the great impact of this new technology on clinical practice, the European Federation of Societies for Ultrasound in Medicine and Biology (EFSUMB) organised, in January 2004, in Rotterdam, a consensus meeting of experts in order to develop guidelines for the use of US contrast agents in the diagnosis of liver diseases . These guidelines, as well as discussions of further advances in the clinical application of contrast-enhanced harmonic US are presented in this book by an internationally renowned group of experts. The book represents provides an important starting point for clinical implementation of this new diagnostic procedure.
Download
WHO Classification of Tumours
Pathology an Genetics of the Tumours of the Urinary System and Male Genital Organs
Product Details
Book Publisher: International Agency for Research on Cancer (February, 2004)
ISBN: 9283224159
Book author: John N. Eble, Guido Sauter, Jonathan I., M.D. Epstein
This new volume in the WHO series on histological and genetic typing of human tumours covers tumours of the kidney, the urinary system, the prostate, the testis and paratesticular tissue and the penis. Each entity is extensively discussed with information on clinicopathological, epidemiological, immunophenotypic and genetic aspects of these diseases. This book is an authoritative, concise reference, prepared by 131 authors from 22 countries. It contains more than 800 colour photographs, numerous MRIs, ultrasound images, CT scans, charts and 3000 references.
Format:PDF , 8,12 MB. Nephrology, Oncology, Urology
Download
Ultrasound for Surgeons
In recent years, technology has revolutionized the practice of surgery. As
part of this change, surgeon-performed ultrasound has become one of the
most integral parts of the surgeon's clinical practice. It is not surprising to
observe this current surge of interest in ultrasound by general surgeons because
surgeons are highly motivated to provide the best possible care for
their patients, including the use of the latest technologic advances in diagnosis
and treatment. Furthermore, ultrasound equipment is compact, affordable
and user-friendly so that extensive training is not required to master
focused ultrasound techniques. Cost containment initiatives by patients,
clinicians and third-party payers have encouraged the use of modalities, such
as ultrasound, that save time and money. Considering the unique qualities
of ultrasound...noninvasive, portable, rapid and easily repeatable..., ultrasound
is especially suitable to the surgeon's practice. The FAST has replaced
central venous pressure measurements for the detection of hemopericardium
and diagnostic peritoneal lavage for the detection of hemoperitoneum. Bedside
ultrasound detects a pleural effusion so well in critically ill patients that fewer
lateral decubutis X-rays are ordered. Ultrasound directed biopsy of breast
lesions is a common office procedure. Laparoscopic ultrasound allows for
tumor staging without formal celiotomy while ultrasound is an adjunct to
many hepatic and pancreatic procedures. Endoscopic and endorectal ultrasound
have added a new dimension to the assessment and treatment of many
gastrointestinal lesions. Color-flow duplex imaging and endoluminal ultrasound
have significantly expanded the diagnostic and therapeutic aspects of
vascular imaging.
Book details:
Author:Heidi Frankel
Publisher:Landes Bioscience
Pages:186
Size:3,352 MB
Format
df
http://www.4shared.com/file/14348967...urgeons.h tml
password: DrWael
او
http://rapidshare.de/files/19924832/...geons.rar.html
Ultrasound of the Gastrointestinal Tract
By A.L. Baert (Foreword), G. Maconi (Editor), G. Bianchi Porro (Editor)
• Publisher: Springer
• Number Of Pages: 227
• Publication Date: 2006-12-28
• ISBN / ASIN: 3540258264
PDF, 10Mb
http://rapidshare.com/files/24315902...ofthGasTra.rar
OR
Download - mihd.net
pass: giga
Ultrasound Teaching Manual
By M. Hofer
Publisher: Thieme Publishing Group
Number Of Pages: 132
Publication Date: 2005-03
Sales Rank: 568548
ISBN / ASIN: 3131110422
Ideal for radiology residents and technicians, this concise "workbook" is the perfect guide to the use of ultrasound scanners.Designed as a learning tool, it introduces the various applications of scanners for all organs, including positioning, step-by-step de******ions of each procedure, representative ultrasound scans of normal and pathological findings, explanatory drawings, and an overview of the most important measurement data.Finally, self-assessment quizzes - including answers - at the end of each chapter help monitor progress and evaluate knowledge.
PDF, 45 MB
http://rapidshare.com/files/49200159...158890279X.rar
or
http://mihd.net/4qcfvd
Radiologic Clinics of North America - Update on Radiologic Evaluation of Common Malignancies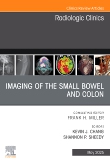 Radiologic Clinics of North America - Update on Radiologic Evaluation of Common Malignancies
Volume 45, Issue 1, Pages 1-230 (January 2007) | Size: 24 MB Aprox.
Comprehensive, state-of-the-art reviews by experts in the field provide current, practical information on the diagnosis of conditions affecting the entire body. Each issue of Radiologic Clinics of North America focuses on a single topic relevant to your imaging practice, from imaging of the acute patient using ultrasound to the latest advances in PET imaging for cancer detection and staging.
http://www.ftp2share.com/file/36219/...part1.rar.html
http://www.ftp2share.com/file/36220/...part2.rar.html
http://www.ftp2share.com/file/36222/...part3.rar.html
Transendoscopic Ultrasound for Neurosurgery
Product Details
»Book Publisher: Springer (28 November, 2005)
»ISBN: 3540425055
»Book author: Klaus Dieter Maria Resch
Endoscopic neurosurgery has not yet reached the safety and applicability of microsurgery. Endo-neuro-sonography is a new technique aimed at making endoscopy safer by real-time imaging and navigation capacity (brain-radar). The endo-neurosonographic image is a sonographic scan at the tip of the endoscope (mini-CT) providing additional information to the endoscopic view. Endo-Neuro-Sonography is the first book on this new topic, presenting techniques and equipment, anatomical features, and the first clinical series. Schematic drawings, tables and 237 figures (122 in color) offer a precise overview of this technique. The final chapter is dealing with future concepts on minimally invasive neurosurgery and specific reference to ergonomics in neurosurgery.
Download - mihd.net
Password:45645-094-7433-32
World Health Organization: Tumours of the Breast and Female Genital Organs
ISBN: 9283224124
Title: World Health Organization: Tumours of the Breast and Female Genital Organs (Who/IARC Classification of Tumours)
Author: Tavassoli
Publisher: IARCPress-WHO
Publication Date: 2003-10
Number Of Pages: 432
This book is an authoritative, concise reference, prepared by 126 authors from 22 countries. The book will contain more than 800 colour photographs, numerous MRIs, ultrasound images, CT scans, charts and approximately 2000 references. Diagnostic criteria, pathological features and associated genetic alterations are described in a strictly disease-oriented manner. Sections on all recognized neoplasms and their variants include new ICD-O codes, indicence, age and *** distribution, location
RapidShare: 1-Click Webhosting
or
Download - mihd.net
Transoesophageal Echocardiography in Anaesthesia
Ultrasound was not used for imaging of the human heart until 1954, but from this time there has been tremendous progress in ultrasound technology and its application for examining the heart and great vessels. There is no doubt that the introduction of echocardiography into clinical practice represents one of the most important medical achievements of the past century. However, in the early days of echocardiography, the quality of transthoracic images was poor compared with present standards, and cardiologists often encountered a patient whose chest was impenetrable to the ultrasound waves. Thus, it is not surprising that they looked for a new window onto the heart that was not obscured by the air in the lungs or bony structures of the chest wall. Finally, in 1975, Dr Lee Frazin discovered this window in the oesophagus
Since cardiologists were not always available to perform the diagnostic TOE procedures in the operating room, the opportunity for a new role as an echocardiographer emerged for anaesthetists and, subsequently, many of them took it. In the early days of TOE, this created a violent controversy within the anaesthesiology community. The "anaesthetist echocardiographers" were called irresponsible "cowboys" and asked to "keep the scopes in their holsters". Fortunately, these times are overcritical anaesthesia and at the same time perform TOE. One should be aware that TOE as a monitoring and diagnostic tool is an integral part of anaesthetic management, particularly in critical situations. In our opinion it is, in most cases, appropriate that the anaesthesia team be responsible for both anaesthesia and TOE. However, there will always be situations when assistance from a cardiologist will be needed and welcome. This approach is common practice in our institutions
Book details:
Author:Jan Poelaert,Karl Skarvan
Publisher:BMJ Publishing Group
Pages:243
Size:8.72 MB
Format:chm
http://rapidshare.com/files/29201526...20014-80ec7a63
password: DrWael
او
Download - mihd.net
PW: wabjtam
Abdominal Ultrasound: How, Why and When
Product Details
»Book Publisher: Churchill Livingstone (05 December, 2004)
»ISBN: 0443072434
»Book author: Jane A. Bates
As more and more practitioners are relying on ultrasound as an accepted, safe, and cost-effective diagnostic tool in everyday practice, its use in diagnosing abdominal problems is quickly increasing. This up-to-date edition includes coverage of basic anatomy, technique, and ultrasound appearances, in addition to the most common pathological processes. It serves as both a practical, clinically relevant manual and resource for professionals, as well as an invaluable ****book for students entering the field.
http://mihd.net/nc81hz
or
http://rapidshare.com/files/22186948/0443072434.rar
pass: ebooksclub